The new Islands ebook is out today on www.bookviewcafe.com bookstore! There's also an author interview discussing my inspirations for writing romantic suspense/adventure, the Caribbean setting, roots of Voodoo, sunken treasure, and more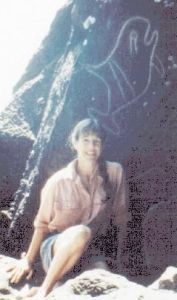 :
(Here I am, on a petroglyph hike for Islands research.)
http://bookviewcafe.com/blog/2014/05/06/author-interview-sara-stamey/
Thanks for any book orders and/or reader reviews on Amazon or Goodreads to support our authors. Power to the people and coop publishing!